About the Photographer
"Love all God's creation, both the whole and every grain of sand. Love every leaf, every ray of light. Love the animals, love the plants, love each separate thing. If you love each thing you will perceive the mystery of God in all; and when once you perceive this, you will thenceforward grow every day to a fuller understanding of it: until you come at last to love the whole world with an all-embracing love."
- Fyodor Dostoyevsky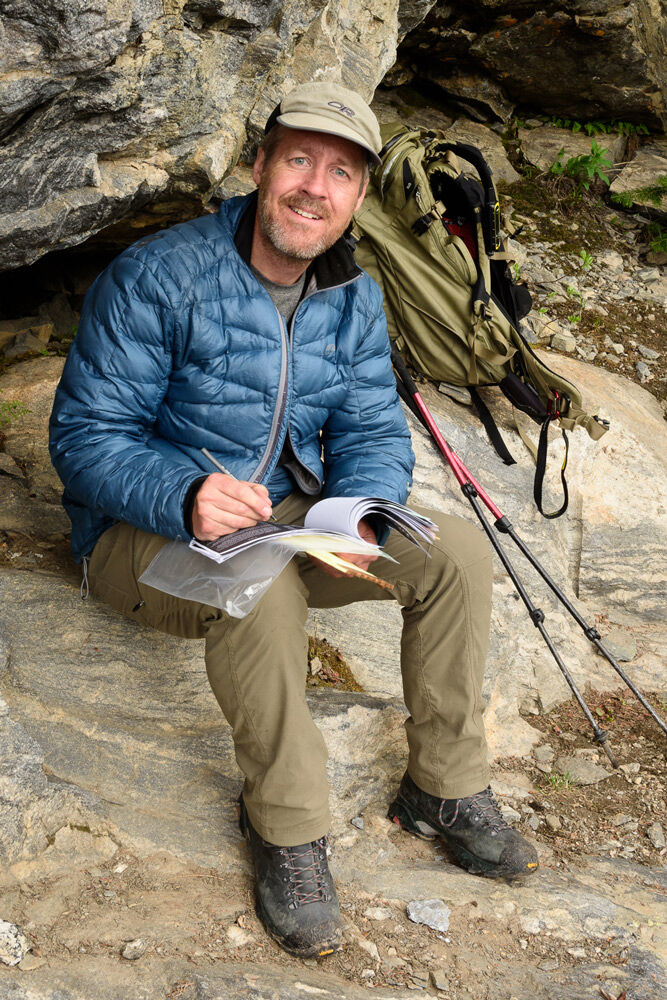 Erik Stensland was born in 1968 in Minneapolis, Minnesota. He soon moved to Montana where he developed a deep love for the mountains. From a very early age he was hiking and exploring the streams and forests around his mountain home.
In 1978 Erik's family returned to Minnesota where he completed his early education. In 1991 after finishing college, he moved to Europe where he met his wife Joanna. They married and moved to the Balkans living in Bulgaria, Albania and Kosovo, where they spent 12 years assisting local churches and development agencies. In January 2004, they returned to the States for personal restoration and so that Erik could complete his MA in Organizational Development. They settled near Rocky Mountain National Park in Colorado which enabled Erik to pursue his love of nature through photography.
With the beauty of Rocky Mountain National Park literally on his doorstep, Erik rises frequently long before dawn to hike back to remote lakes or up high peaks to capture the unparalleled beauty of the Park in warm morning light. He is also developing photographic collections from the Desert Southwest, the Pacific Northwest, Iceland, Slovenia as well as from the United Kingdom. These can all be found on his MorningLight.us website. His work has been featured in many publications, in numerous galleries and purchased for use in hotels, hospitals, and businesses across the country. Erik has two galleries, his primary one in downtown Estes Park, Colorado, and the other is in New Mexico where he shows his Desert Southwest work.
Erik has authored seven books which he publishes through his own publishing company, Rocky Trail Press. They are then distributed through (PGW) Ingram, the largest book distributor in North America. His books have won many national awards including best travel book of the year, best nature and environment book of the year and best inspirational book of the year.

Erik is one of the founders of Nature First: The Alliance for Responsible Nature Photography. Erik is committed to practicing these principles and doing everything possible to help protect and preserve the remaining natural and wild lands. Visit the Nature First website for more information about this important movement.