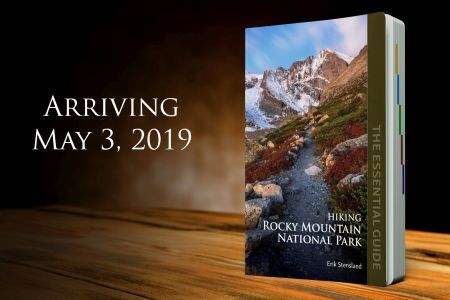 Six hundred and eighteen days ago I embarked on a new project at the request of the Rocky Mountain Conservancy. They wanted a new hiking guide for Rocky Mountain National Park that would address the new realities of the Park with its rapidly growing number of visitors. I thought this would be a nice easy project as I had already hiked all of the trails, most of them many times. It turned out however to be one of the most complicated projects I've ever worked on and it consumed my life. Yet today I have reached the finish line and am making this new book available to you.
It is a beautiful book with 512 pages filled with the very latest information about 75 of the best hiking trails in Rocky Mountain National Park. So far it has been met with rave reviews and has sold over 1,000 copies even before the release date. I'm hopeful that this book will serve the many visitors to Rocky for years to come.
You can learn more about the book at: https://imagesofrmnp.com/produ...