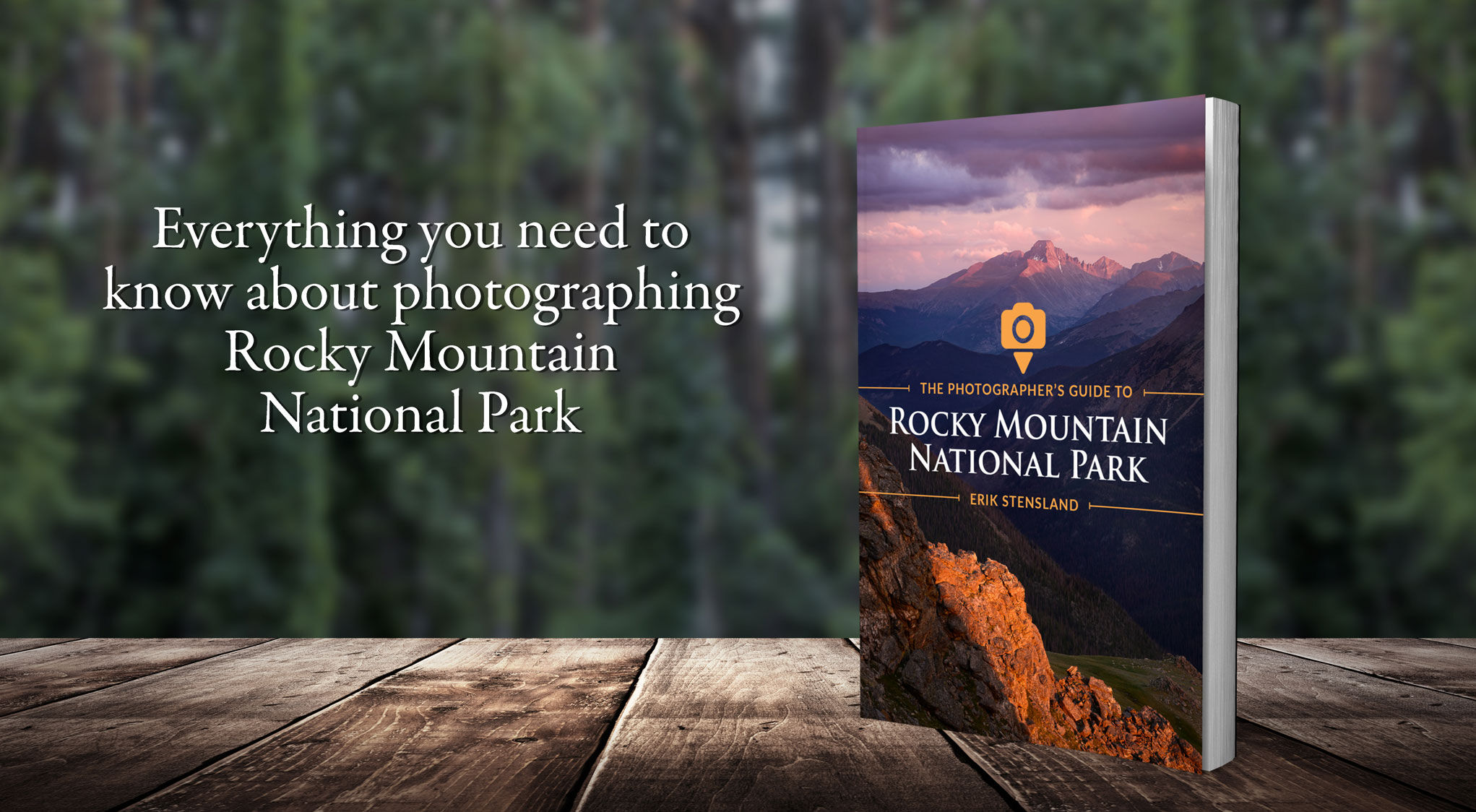 Inside you'll find:
136 photography locations
62 color photos to help you previsualize what's possible
40 custom-made topographical maps
Top spots for photographing sunrise and sunset
Learn about:
Staying safe in the wild
Rocky's weather patterns
Creating better photos
Nature First photography
When and where to see wildlife
Insider information you won't find anywhere else
And much more…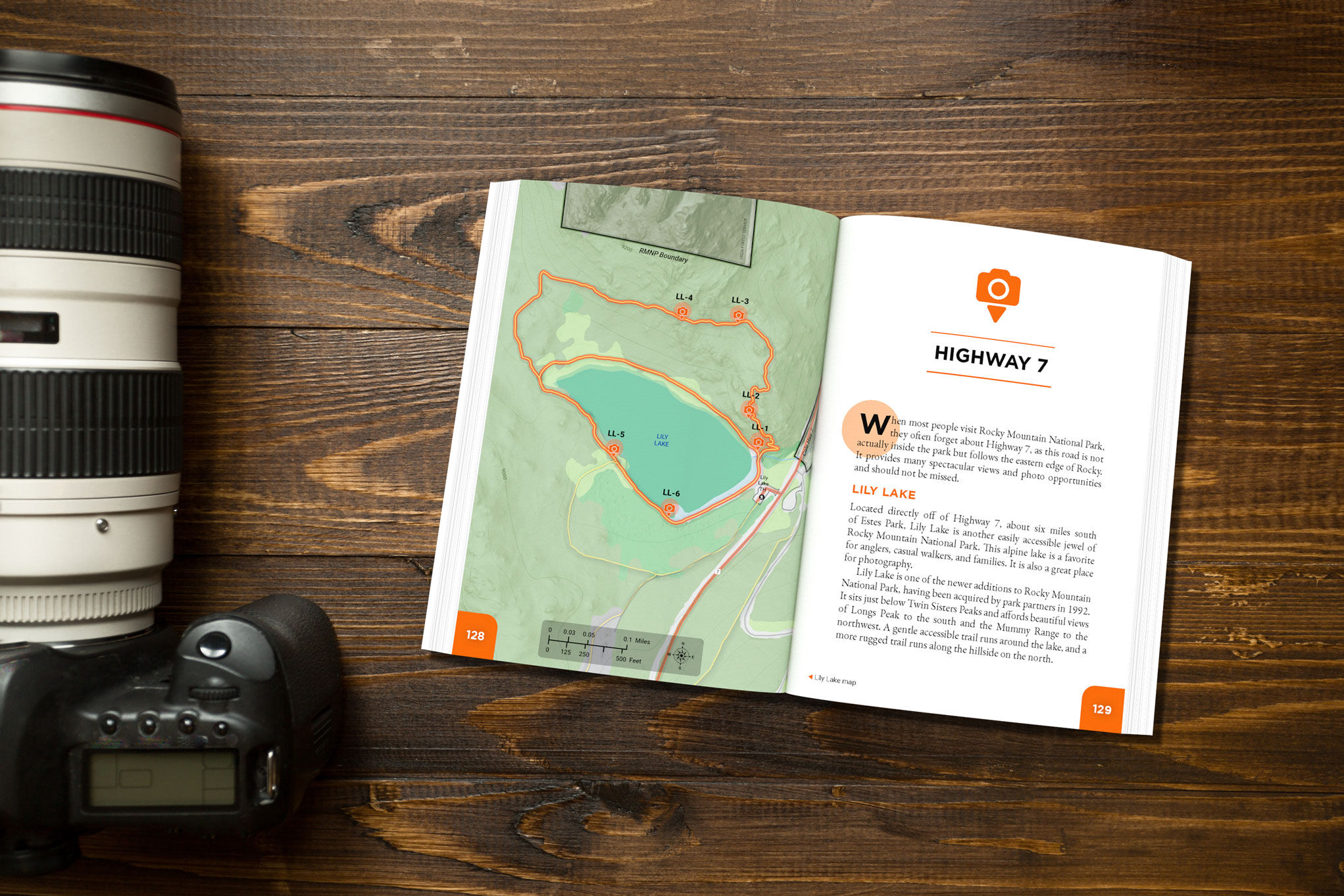 This is your guide to photographing Rocky Mountain National Park, with 136 photo locations, 40 maps, full-page color photos, and the guidance of a professional photographer who has spent nearly 20 years photographing its amazing landscapes.
Have you ever wanted to take spectacular photos of Rocky Mountain National Park but do not know how or where to start? Do you want to capture photographs of one of Colorado's most beautiful wild spaces but are unsure of how to find the best locations? Then this guidebook is what you need! Award-winning author and nature photographer Erik Stensland has created a stunning anthology for photographers of all skill levels that will guide them through the 415 square miles of Rocky Mountain National Park to the best locations for photography. Stensland has spent nearly two decades exploring RMNP, becoming intimately familiar with the many moods of the park and the changes in light throughout the seasons. He knows when the alpine wildflowers and vibrant autumn colors will peak.
In this book, Stensland uses his breadth of knowledge to assist you translating the stunning views before you into the best photos possible, all while putting the well-being of nature first. This guidebook is filled with his own color photos, easy-to-read maps, and descriptions of when and where you should be for different subjects. These are accompanied by tips and insights only a local would know.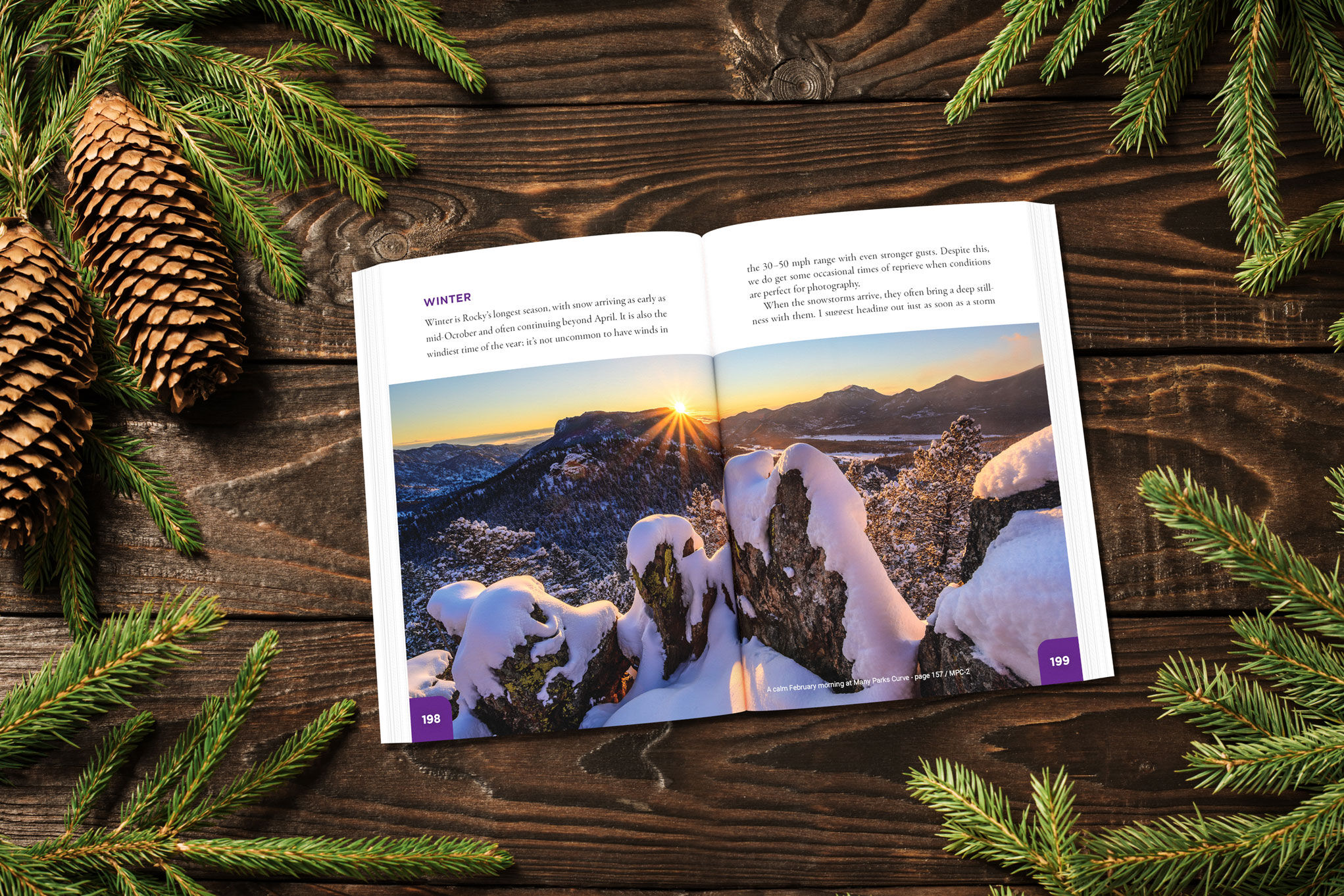 The Photographer's Guide to Rocky Mountain National Park also includes helpful information on what to photograph during each season, where to find wildlife, and the best places for easy-access sunrise and sunset photography. You will find helpful information on when to visit and where to stay. You will also learn about safety in the mountains, photography etiquette, and Nature First ethics. Whether you are an aspiring photographer or professional photographer looking for local insights, this guidebook is a must during your trip to Rocky Mountain National Park.
Book Details:
ISBN: 9781970099034

Format: Paperback

Page Numbers: 229 pages

Illustrations: 102

Retail Price: $16.95

Size: 7" x 5" x 0.5"

Weight: 0.775 lb. (12.4 oz.)
Comments on the book:
This is a beautiful and helpful guide for photographing RMNP- it's a gorgeous little book. The book itself is sturdy in design with great photos, rounded edges (won't bend in backpack!), and sewn binding. The information is really practical for finding spots with views to photograph at different times of year, including maps. I can't wait to use it this summer! - Laura (Goodreads.com)
This book is an incredible guide for people interested in nature photography in Rocky Mountain National Park. It has so much information I'm not going to list it all, when you can just read a professional synopsis, but I can say that I'll absolutely be taking this book with me when I go to RMNP. - Aaron (Goodreads.com)
What a great guide to RMNP! The title says this is a photographer's guide but the book is so much more. There is plenty of useful and helpful information about taking pictures in the park and many beautiful photographs but there also is plenty of information unrelated to photography. - Carol (Goodreads.com)