Gallery in Grand Lake, Colorado
In November of 2012 I opened a mini-gallery in downtown Grand Lake, Colorado, near the West entrance to Rocky Mountain National Park. In 2017 that gallery space was sold and significantly upgraded. When that happened, I expanded my space to create a beautiful and inviting presentation of my work. The new owners called their gallery Studio 8369 and have filled it with many spectacular artists from a wide variety of genres. My new space in Studio 8369 will captivate you as it finally presents my work as it ought to be displayed. Besides large stunning photos, I also have a good selection of my own books, notecards, and CDs. If you are in the area, be sure to stop in.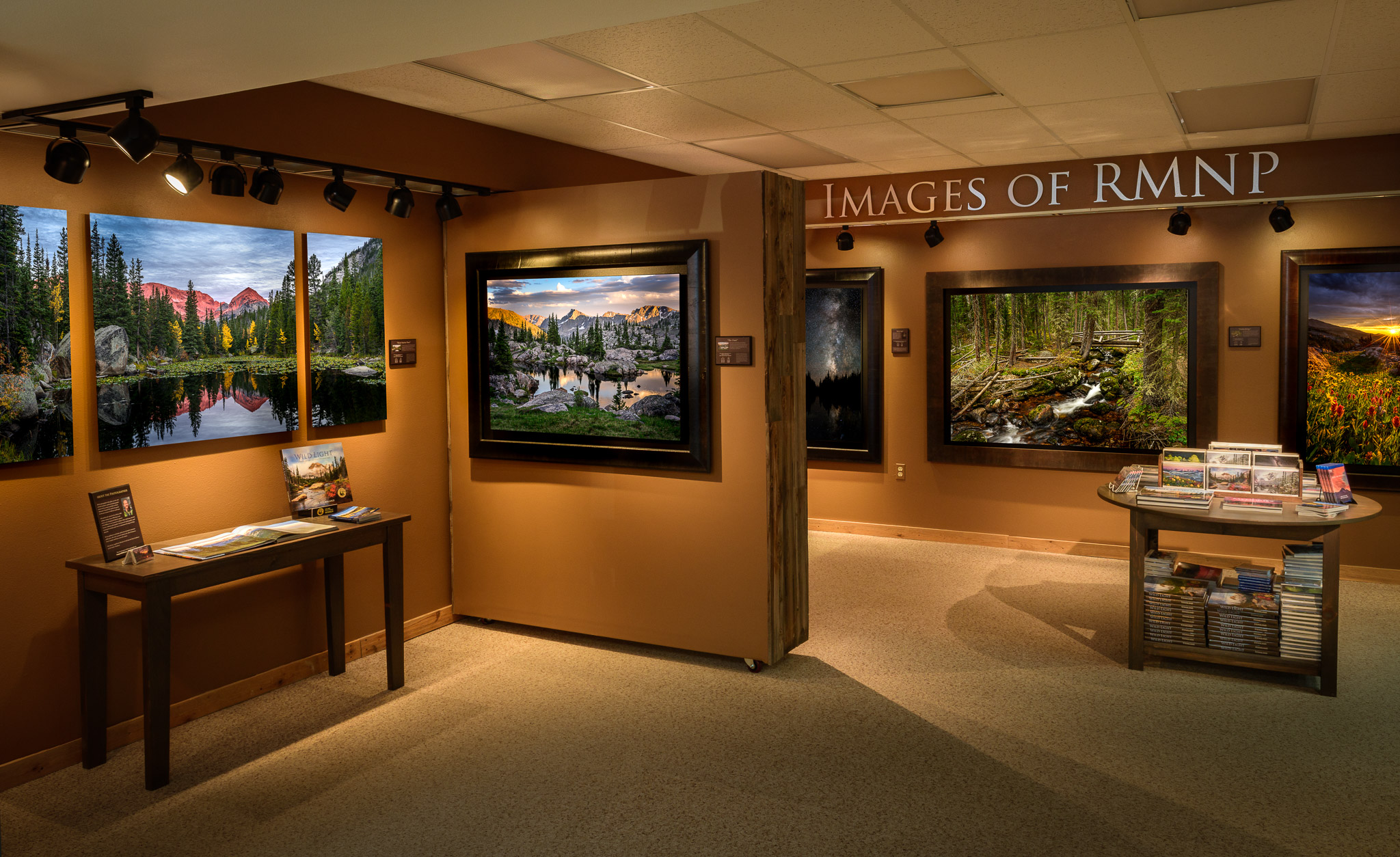 How to Find the Gallery
Studio 8369 is located on the northeast end of the main street in downtown Grand Lake, just east of the Sagebrush Grill.