Gallery in Estes Park, Colorado
Our main gallery is located in downtown Estes Park, Colorado, the gateway to Rocky Mountain National Park. This delightful little gallery is filled with stunning prints from Rocky Mountain National Park with sizes and formats to fit almost any space in your home or office. You'll also find a growing selection of books, note cards, calendars and more. Stop in and have a look. Our friendly staff are ready to welcome you.

CURRENT HOURS:

---
Sunday: Closed
Monday: 10am-5pm
Tuesday: 10am-5pm
Wednesday: 10am-5pm
Thursday: 10am-5pm
Friday: 10am-5pm
Saturday: 10am-5pm



A Look Inside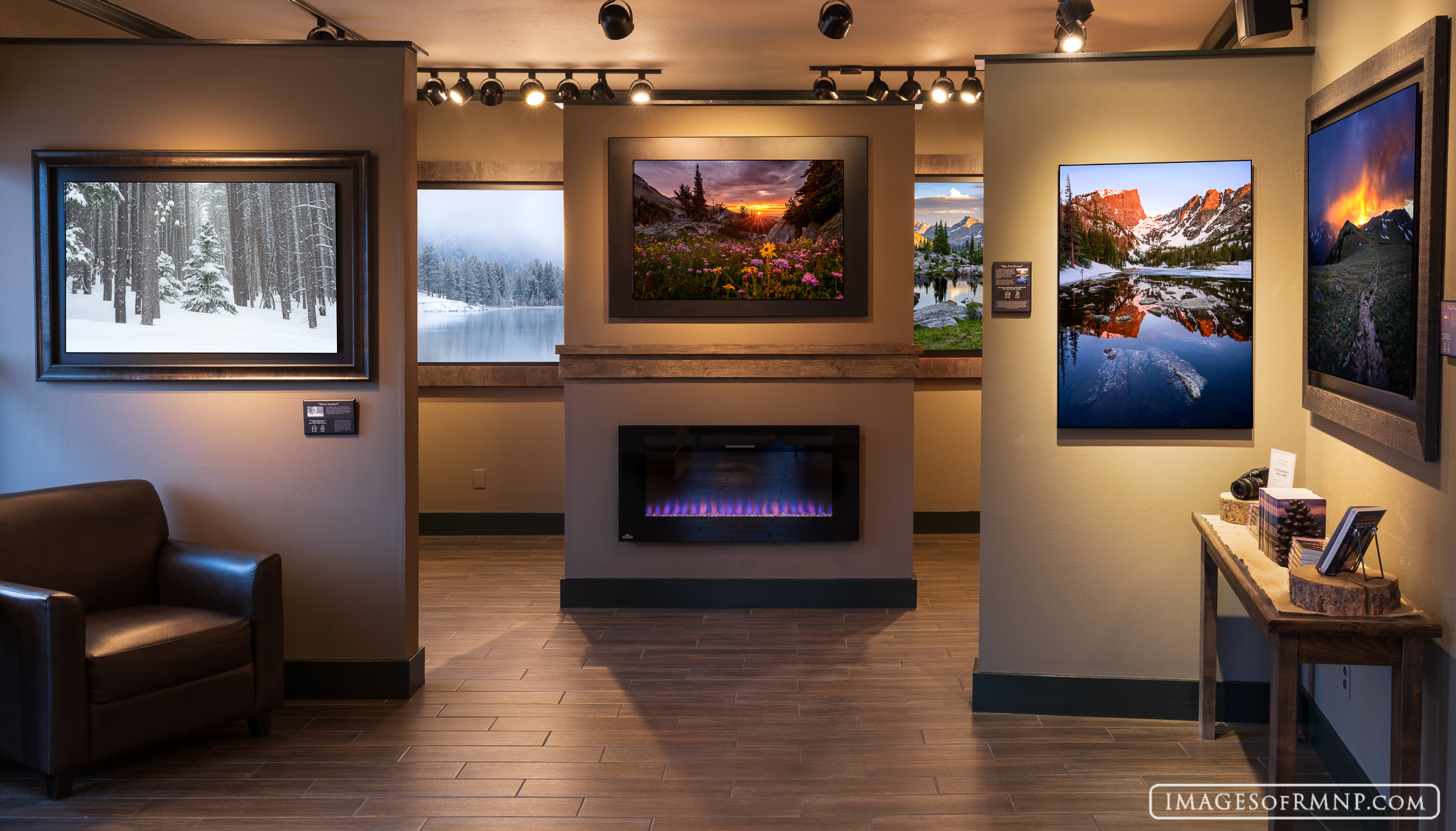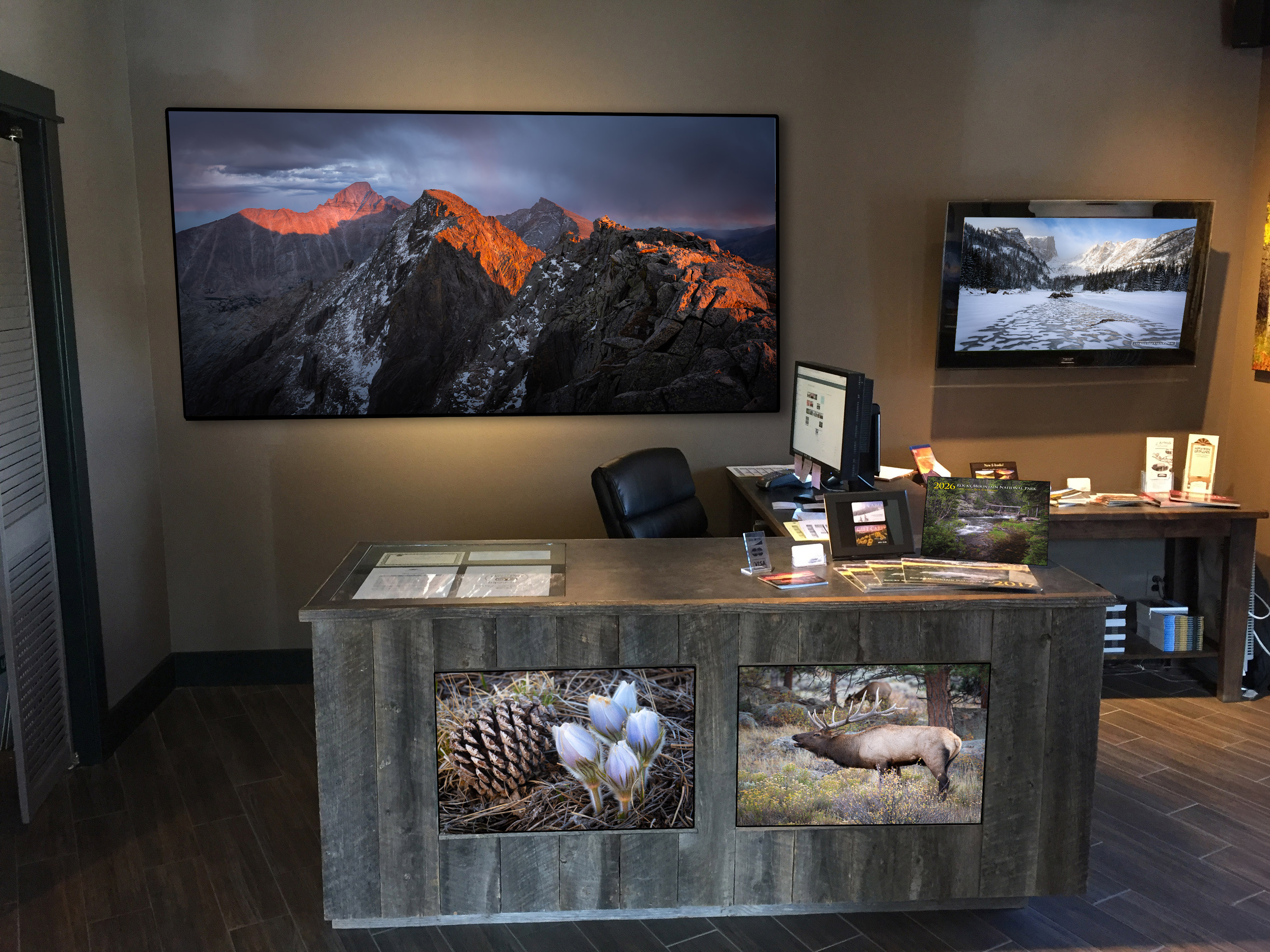 Additional Information
We opened the gallery in April of 2007 and we try to improve things every year. Every year you'll find new photos and we also have new books and other products coming out regularly.
Our staff members are second-to-none, ready to help you in any way possible. They do not work for commission and are there to help you enjoy your visit and find exactly what you need.
We offer shipping anywhere in the United States for all of our products so you don't have to carry your purchase home. If your purchase is over $200 then we will ship it for free.
Although we advertise our artwork in certain sizes, nearly all of it can be custom sized to meet your needs. If you come in with the dimensions of your space and a general idea of what you are looking for, our staff will be in a better position to help you. We have a huge selection of images, sizes and formats. Only a small portion of these are on display due to the size of our gallery, but if you let us know what you are dreaming of, we can access all of it to help you get the perfect piece.


Watch Our Video


Find Us
The gallery is located in the heart of downtown Estes Park, Colorado. It is just behind the grassy Bond Park in the town center. If the map below isn't displaying, click here to open it up.


Images of Rocky Mountain National Park
203 Park Lane
Estes Park, CO 80517
Tel. 970-586-4352