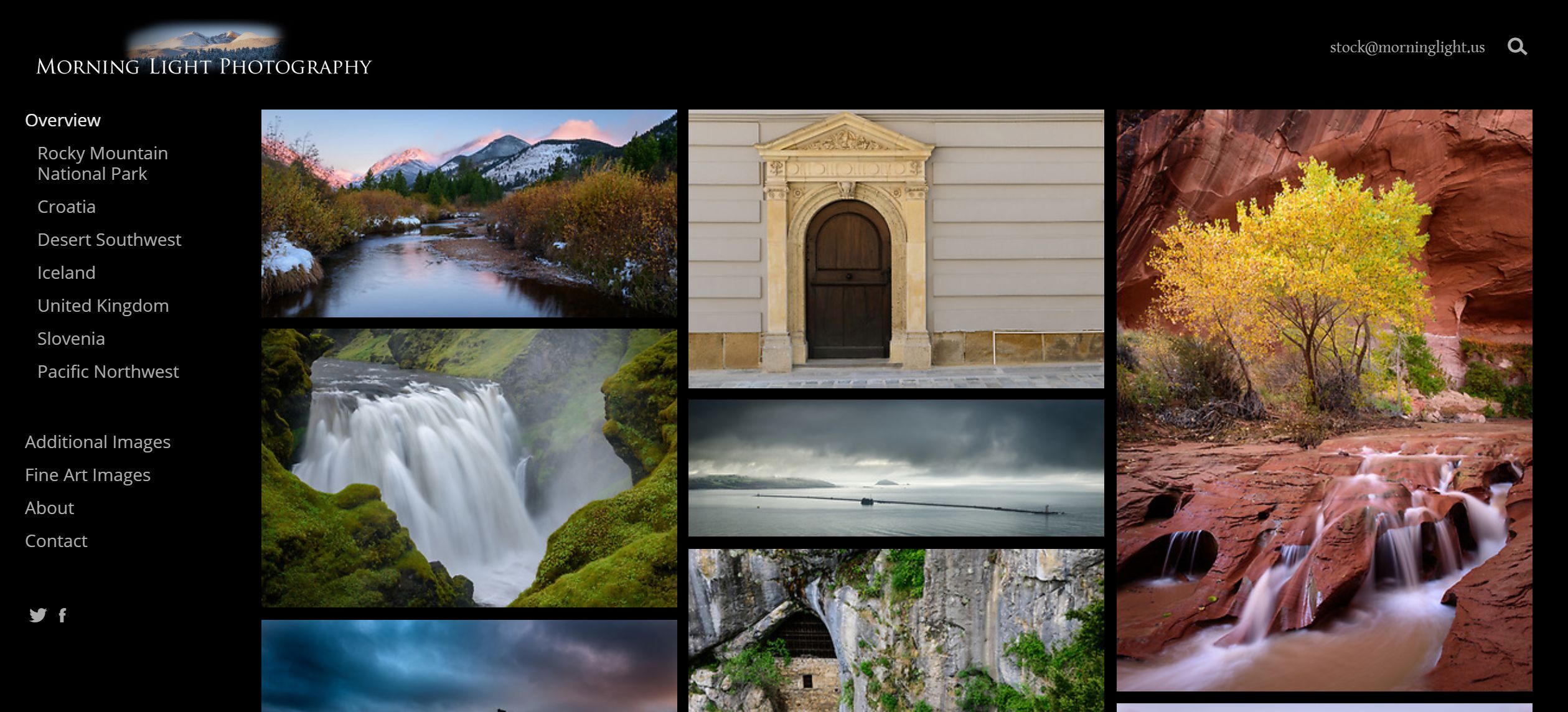 Over the years I've focused my photography primarily on creating large prints for homes and businesses. Later I started creating numerous publications with my images such as books, calendars and cards. Well, today I introduce my latest offering: images that can be licensed for your projects.
We are regularly contacted by individuals and businesses with an interest in using my photography for their magazines, books, newsletters, etc. It has become too difficult to individually address all of the requests so I have now created an automated system, a new stock photography website where folks can license and download images for their needs. This new website contains nearly 1,000 photos and new images will be added as I have time. It will be a growing collection that can serve a wide variety of needs. The photos on my other websites (ImagesofRMNP.com and MorningLight.us) will be reserved for use as high-quality prints or for my own publications and will not be available for licensing.
I know that not only businesses and large corporations are interested in licensing images but also individuals who would like to add a winter photo to their Christmas newsletter or add an image of mine to their personal blog. So, I've created a special pricing option for individuals that starts at just $10, making it affordable to nearly everyone.
If you are a business, then the website will walk you through various questions about how the image will be used to help determine pricing. It will ask if you are using it regionally or nationally, whether it is for electronic use or print media, how many copies will be produced, how long you want to use the image, etc. The pricing for business usage is competitive with what you will find with other professional photographers or specialized stock photography websites.
We hope that you will find this new system helpful or at the very least a fun diversion as you view many photos of mine that you may not have seen before. Please let us know if you have any questions!
The new website address is: http://stock.morninglight.us.