What's it like to photograph Rocky Mountain National Park during the winter season?
As we all know, winter in the mountains can be incredibly beautiful. There's something joyful about fluffy white snow and blue skies. I find that I often can't help smiling when I see such scenes. You might think that this is just the way it is in the mountains, but here on the east side of Rocky Mountain National Park it is a very rare occurrence to have a fresh coat of snow stay for long as it is normally blown away by the almost constant winds that rush down the mountains as soon as a storm has departed. So when you wake up to one of those rare mornings you need to get out and enjoy it.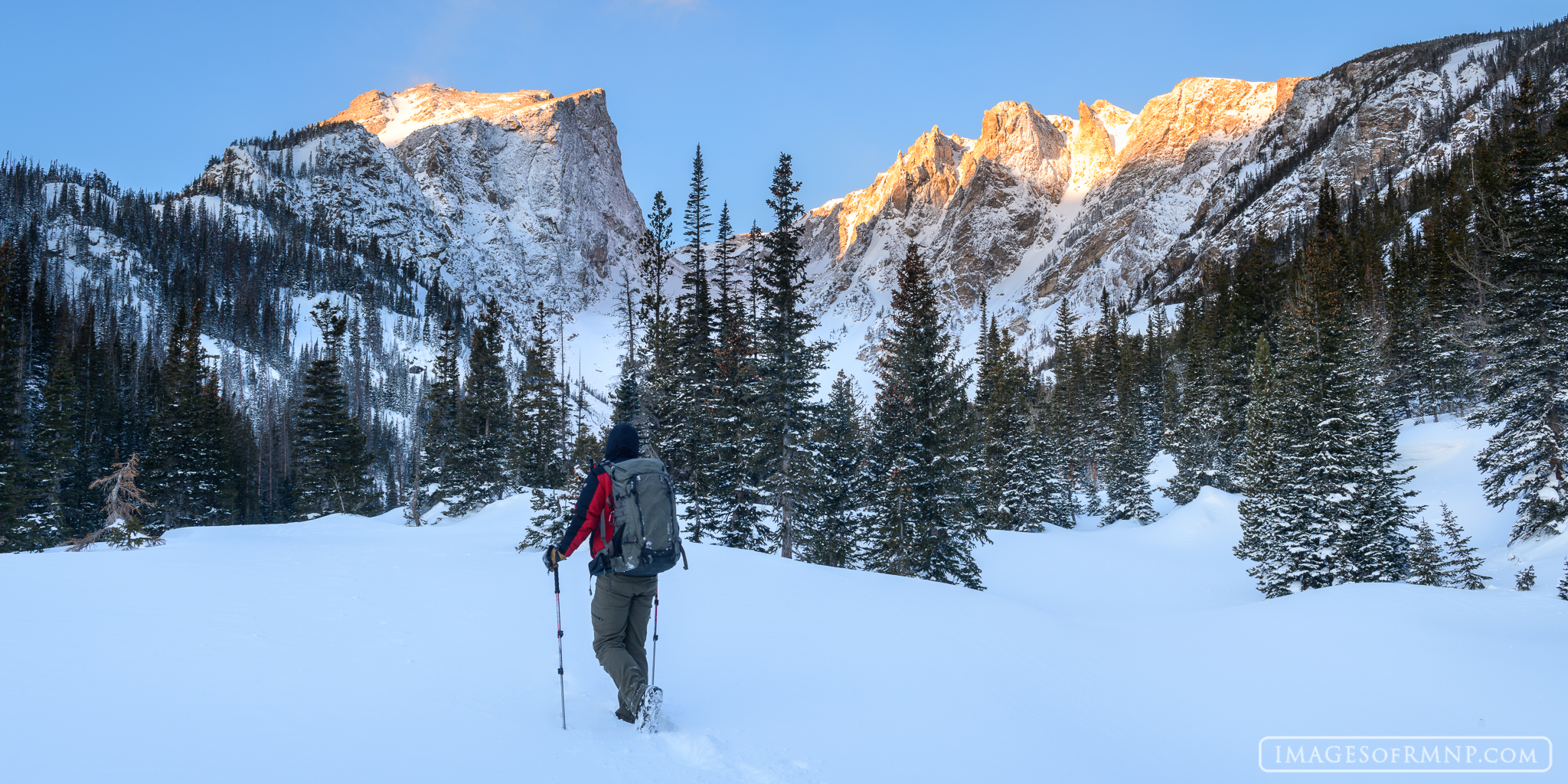 One of the things I most enjoy about winter is that sunrise begins so much later. Instead of the 5:30 am sunrise of the summer, the 7:30 am sunrise during the winter season means more sleep for me. You would think that this would allow me to get back even further, but I often stay closer to home due to the potential for avalanches. They can be quite common and are definitely not something you want to fool around with.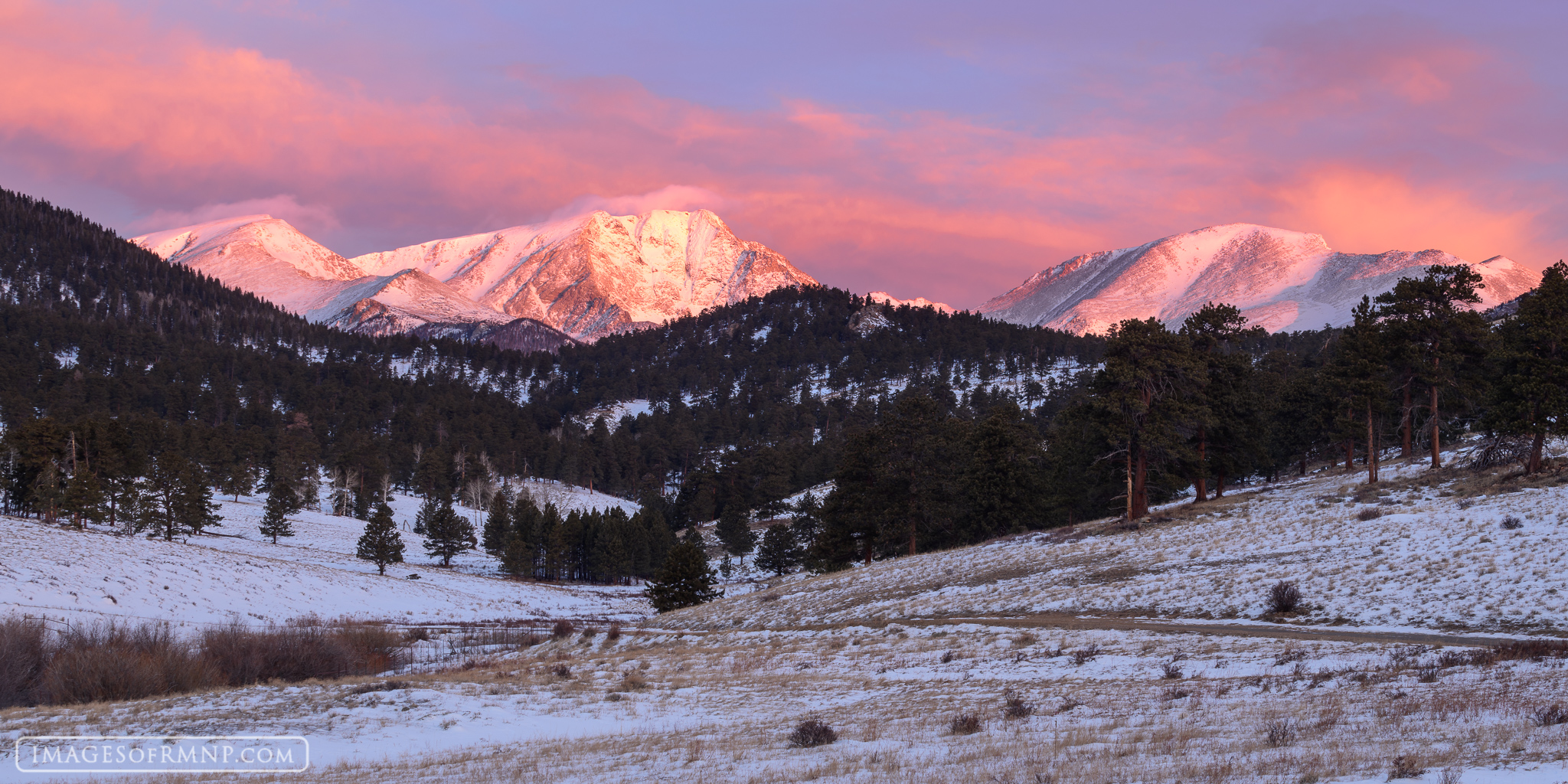 Another change at this time of year is that the sun rises quite southerly lighting up a completely different set of mountains than it does in the summer. For instance, I mostly ignore photographing the Mummy Range during the main summer months since the sun rises on the north side of them, but during the winter this range is one of the main attractions. I have to look at the park quite differently according to the season. In some ways it feels like I am photographing a different place.
As I mentioned, the wind is my primary challenge at this time of year. When it is howling it can be difficult to keep the camera steady or to get a good view of the mountains, but sometimes such conditions can lead to special opportunities and create a mysterious feel much like a misty day. So even though the wind in my face can feel like being stung by hundreds of needles and I find it hard to stand up, it sure is gorgeous.
At this time of year my main mode of travel is via a pair of alpine touring skis. They give me better flotation in deep snow than snowshoes. I can get most anywhere with them along with the added benefit of a quick ride back down to the parking lot. It's a great form of exercise and a wonderful way to travel. It is so smooth and quiet that it lets you really listen. I find that I do a lot of my writing while out on my skis in the park. If you look closely in the photo above you may see my ski tracks.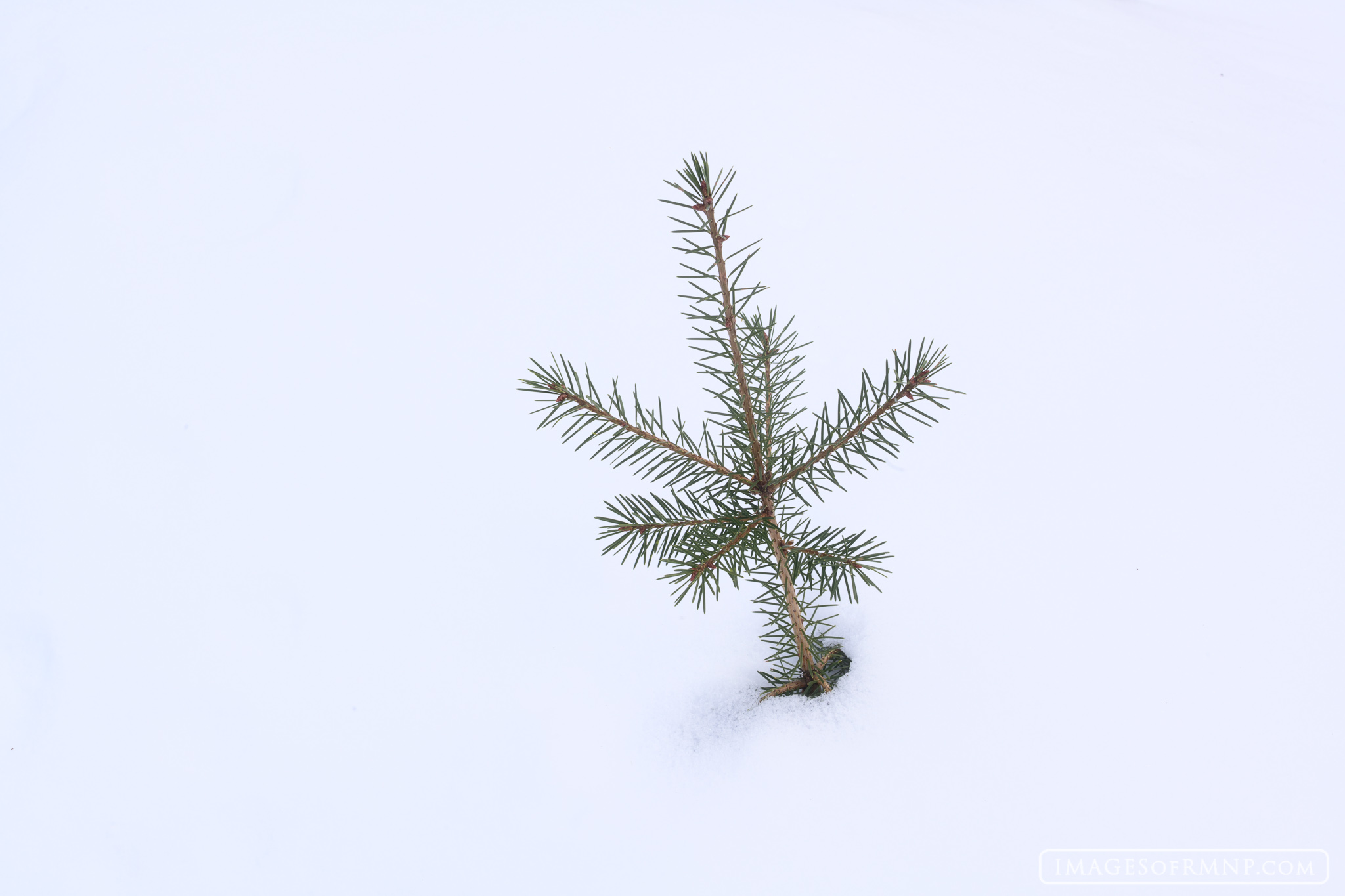 The way the snow covers the land hides certain things while revealing others. If you pay attention you'll see things that you might have otherwise passed by. I love to hunt for little details in the winter, especially after a snowstorm. As well as the small scenes, the winter and its howling winds can bring real drama to the high peaks. If you can keep your tripod steady, it can provide some great shots.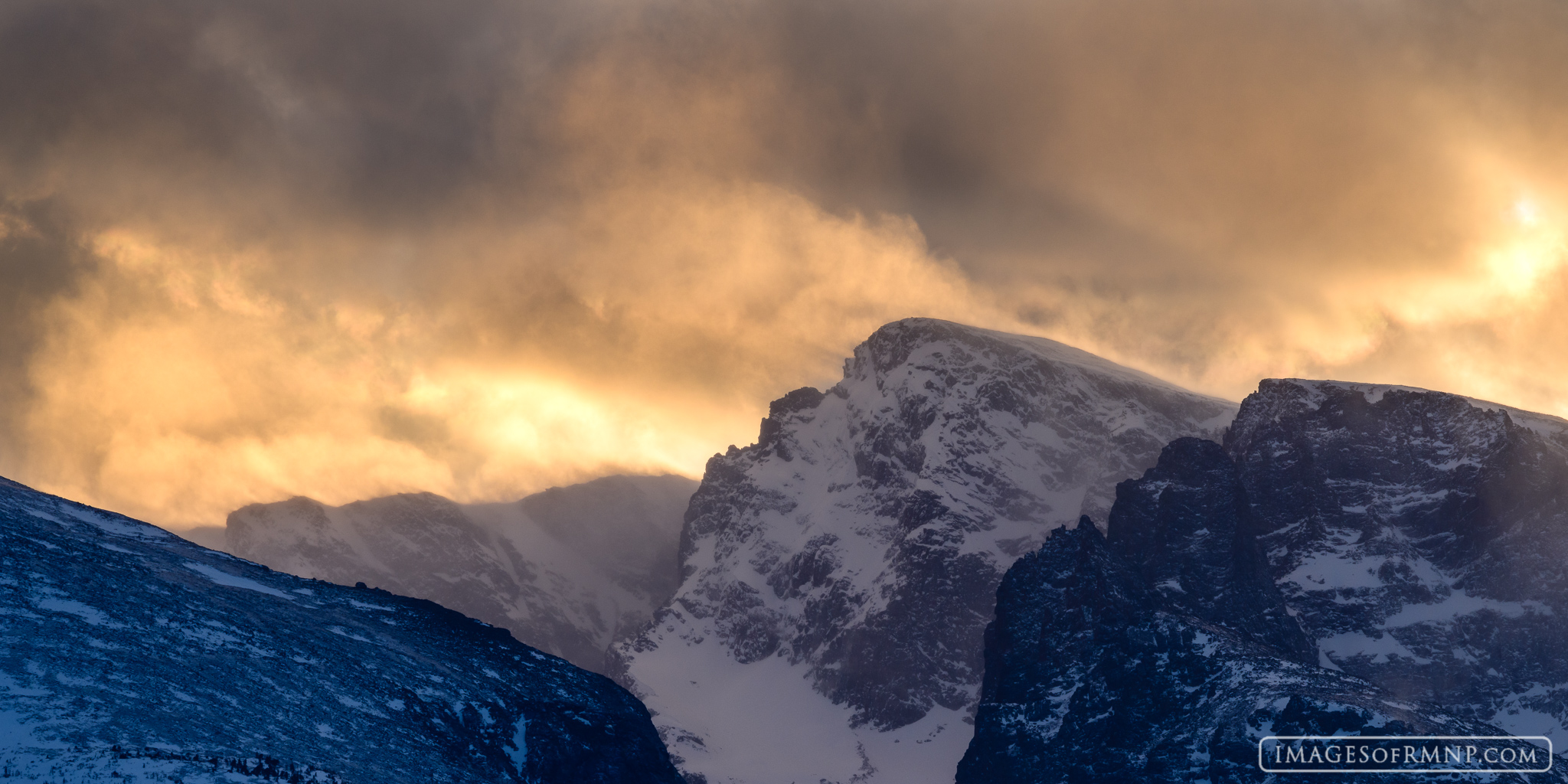 While this is a very challenging time of year to photograph it provides unique opportunities to capture the special beauty of Rocky Mountain National Park.